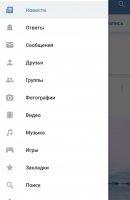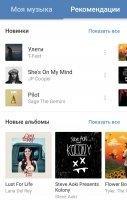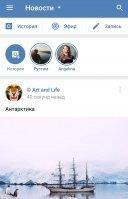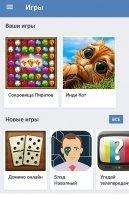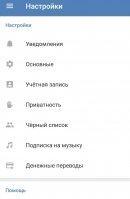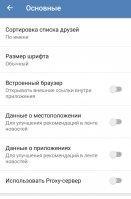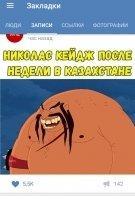 ---
VK for Android is the official application to access the social network VKontakte. The program is adapted for use on touch-sensitive handheld devices. To access the social network, there are also alternative, unofficial clients, such as VK Coffee and Kate Mobile. Judging by the reviews of users and the number of downloads they are superior to the standard client in terms of functionality. Vkontakte features The application provides access to all the basic functions of the social network: personal messages, group chats, publics and groups. Each user can share photos, create posts and reposts, watch videos, and listen to audio recordings. News filter, bookmarks, Blacklist for unwanted contacts, emoticons, free and purchased stickers are available. The app is constantly running in the background. In case the user receives an incoming message or friend request, he will know about it instantly, even without being online. Application features once listened to audio track is stored in the cache of the device, so repeated playback is possible even without Internet connection; if you have a GPS module, you can attach geolocation data to the post; sorting contacts by popularity allows you to quickly send a message to your best friends; sending voice messages; Creation of online broadcasts. Since the application uses servers of Vkontakte and the same URLs, to be able to use it in Ukraine you will have to install additional software that allows you to change the user's IP address.
In mobile version the function of deleting own page is not available: in order to do this you will have to visit the social network from your computer browser.
Pay attention to the VPN Browser for VKontakte, it will help. if you have problems accessing the social network.